SAVE THE DATE
Central Banks Digital Currencies
December 2, 11:00 a. m. – 12.00 p. m. CET
Panellists
GAO, Dingxin, Chief Representative, People's Bank of China Frankfurt
Jochen Metzger, Director, Head of Department Payment Systems, Deutsche Bundesbank
Philipp Sandner, Head Blockchain Center, Frankfurt School of Finance & Management
Moderators: Prof. Horst Löchel and Prof. Rüdiger von Rosen
The Sino-German Center of Finance and Economics (SGC) is a registered association since 2015.
It emerged from the RMB initiative of the Government of Hessen to position the financial center of Frankfurt as RMB offshore hub. The opening ceremony took place in September 2015 at the German embassy in Beijing jointly conducted by the Deutsche Bundesbank and the People's Bank of China.
To be a leading platform for economic and financial affairs between Germany and China by enhancing expertise, knowledge and network opportunities
To facilitate regular exchanges between Chinese and German experts, academics and students
To generate discussions among Chinese and German experts on relevant economic and financial topics
To promote policy recommendations for a better and closer cooperation between both countries for companies and public authorities
To create a pool of expertise and networks in Germany and China
The entire scope of Sino-German commercial and financial businesses
The ongoing internationalisation of the Chinese RMB esp. in Europe and Germany
Similarities and differences in supervision and regulation of the banking and finance industry in Germany and China
New business trends in both countries like the emergence of FinTech's, AI as well as green finance
The impact of the governmental launched strategies of 'Industry 4.0' and 'Made in China 2025' as well as the 'Belt-and-Road-Initiative' for both countries
Recent Events
In the first SGC – Roundtable in 2020 Stefan Messer, CEO of the Messer Group, delivered a presentation on 'Messer China – An Extraordinary Success Story' on January 14 at Frankfurt School. He starts by explaining how the China-business of Messer fits into the overall development of the Messer Group that is already active in about 30 countries. Actually, industry gas, the main product of Messer, fits very much with the needs of China's economic development and can be used in a variety of industries and businesses. After the launch of a first corporate office in China in 1995, Messer developed a variety of branches and eventually set up its own company, Messer China Ltd., in 2008. Since then Messer China has grown fast and set up several factories, especially in the southeast of the country; most of them are stand-alone some are joint ventures. Asked in the discussion what have been the success factors of Messer China, Stefan Messer named especially the high quality of the products, the security standards in the factories as well as the strong diversification of the buyers of industrial gas. Messer China is highly profitable. Part of the profit is used for further expansion in China; the other one is repatriated to Germany. Overall, Stefan Messer is very positive about the business development in China and Messer Griesheim a template for the successful business of German companies in China.
Around 40 participants joined the first roundtable of the Sino-German Center at Frankfurt School on December 9th. Jochen Metzger, Director of Payments and Settlements at Deutsche Bundesbank and Dr. Stephan Bredt, Director General Economic Sector at the Economic Ministry of Hessen, addressed the introductory statements. Jochen Metzger stressed especially the importance of new developments in the world of central banks like, for instance, the introduction of digital currencies, a field in which the Chinese Central Bank, People's Bank of China, is in fact a frontrunner. Dr. Bredt focussed on the role of central banks for sustainable and green finance and pointed out the strong interest of the government of Hessen to develop Frankfurt further on as a RMB-hub.
Statements have been also given by Dingxin Gao, chief representative of PBoC in Frankfurt and Dr. Han Chen, Co-CEO of CEINEX. Whereas Mr Gao confirmed that PBoC is strongly researching in the field of digital central bank money, Dr. Chen stressed the development of a Shanghai – Frankfurt stock connect. All speakers confirmed the need to accelerate the Sino-German Finance cooperation in the future and the importance of the Sino-German Center for this development.
Prof. Rüdiger von Rosen and Prof. Löchel, Co-CEO's oft he SGC, during the discussion (front row, middle).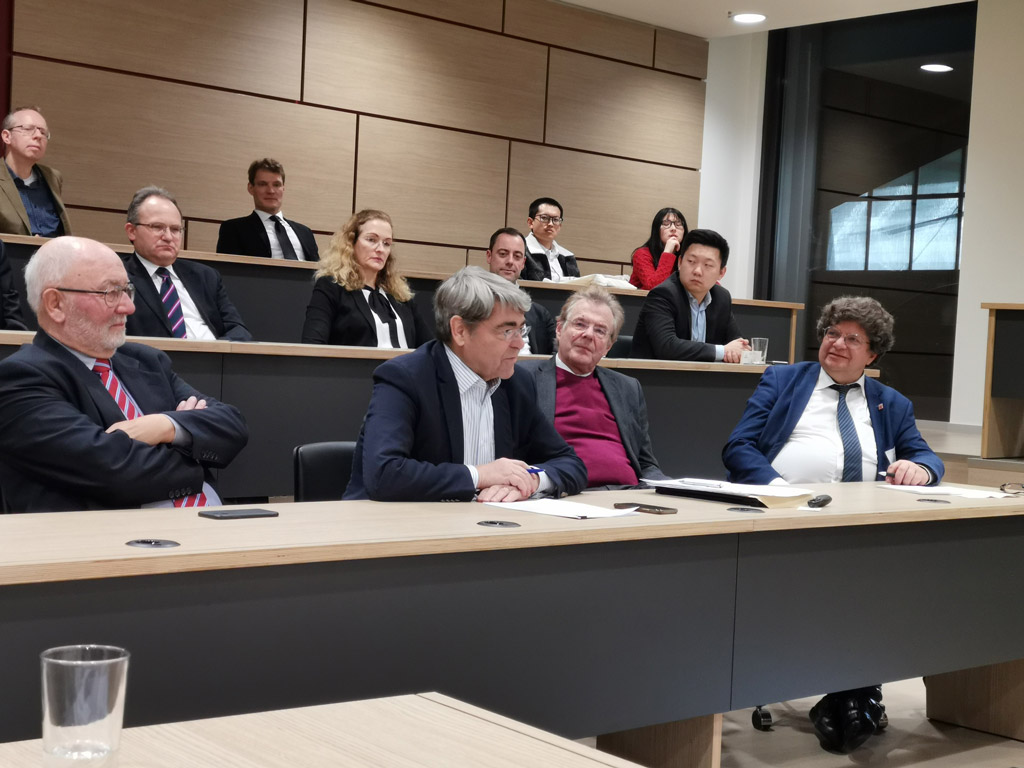 Journey on paper: China in the eyes of Europeans in the past 400 years
– A book collector's story
Dr. Han Chen, Co-CEO of CEINEX, the joint venture established by Shanghai Stock Exchange (SSE), Deutsche Börse Group (DBAG), and China Financial Futures Exchange (CFFEX), is a passionate book collector as well. He collects ancient books about China published in Europe in the final stage of the middle and the beginning of the modern age.
In November he delivered a presentation at Frankfurt School of Finance & Management about 'China in the eyes of Europeans in the past 400 years' based on his book collection. The event was jointly organised by the Sino-German Center at Frankfurt School and the Center for East-Asian Studies at J. W. Goethe University.  Dr Chen shows on the basis of selected books from his collection the changing European perspectives on China. It seems that the Europeans look first up to the Chinese culture and achievements but changed this perspective gradually over time ending up with a poor judgement of I
In the lively and interesting discussion after the presentation, another important point despite the changing perspective of Europeans about China has been discovered. It seems that the mutual know-how and understanding about each other has turned around. Whereas in the past Europeans knew a lot about China, today Chinese experts know more about Europe than Europeans about China. In any case, the event shows again that understanding history can help to better promote exchanges and cooperation between Europe and China.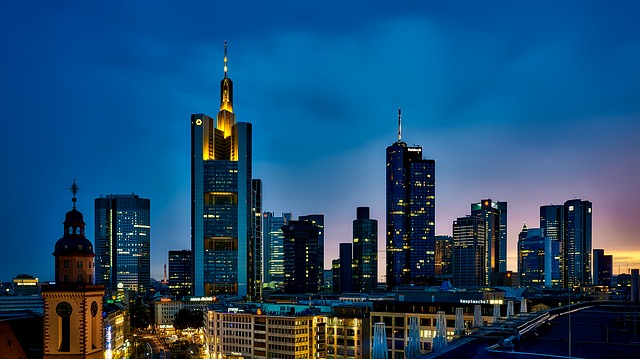 Executive Board
In the Executive Board are representitives of the State of Hessen, the Deutsche Gesellschaft für Internationale Zusammenarbeit, Frankfurt School of Finance & Management, J. W.Goethe-University and others elected by General Assembly.
Prof. Dr. Horst Löchel, Co-Chairman, Professor of Economics and MBA Director, Frankfurt School of Finance & Management, Frankfurt
Prof. Dr. Rüdiger von Rosen, Co-Chairman, Honorary Professor of J. W. Goethe University and Honorary Consul of Latvia, Frankfurt
Dr. Stephan Bredt, Director General Economic Sector, Financial Services, Exchanges, Ministry of Economics, Energy, Transport and Housing of the State of Hessen, Wiesbaden
Thorsten Giehler, Country Director China, Deutsche Gesellschaft für International Zusammenarbeit (GIZ), Beijing
Prof. Dr. Iwo Amelung, Professor of Sinology at J. W. Goethe University, Frankfurt
Board of Trustees
The Board of Trustees comprises the Deutsche Bundesbank, the Peoples Bank of China, the State of Hessen, the Deutsche Gesellschaft für internationale Zusammenarbeit, Frankfurt School of Finance & Management, J. W. Goethe – University as well as Renmin University of China.
Deutsche Bundesbank, Frankfurt
CHEN, Yulu, Co-Chairman, Deputy Governor of People's Bank for China
Dr. Phillip Nimmermann, State Secretary,  Ministry of Economics, Energy, Transport and Housing of the State of Hessen, Wiesbaden
Thorsten Schäfer Gümbel, Vice Chairman of the Management Board of Deutsche Gesellschaft for International Zusammenarbeit (GIZ), Eschborn
Prof. Dr. Nils Stieglitz, President, Frankfurt School of Finance and Management, Frankfurt
Prof. Dr. Rainer Klump, Co-director of the Wilhelm Merton Centre for European Integration and International Economic Order, J. W. Goethe University, Frankfurt
Prof. Dr. Ben Shenglin, Dean, International Business School & Academy of Internet Finance, Zhejiang University, Hangzhou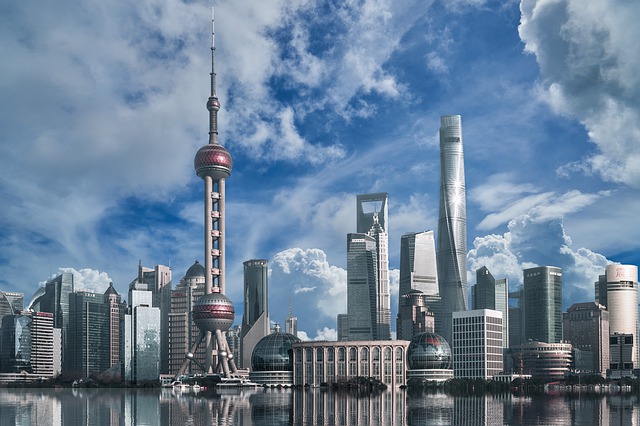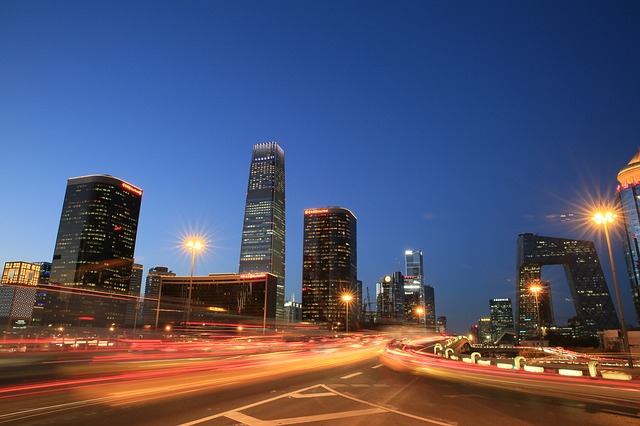 Steering Committee
Members of the Steering Committee are sponsors of the center as well as the executive board members. Four levels of sponsorships exist: platinum membership, gold membership, silver membership and bronze membership.
SGC – VIRTUAL ROUNDTABLE
Central Banks Digital Currencies
December 2, 11:00 a. m. – 12.00 p. m. CET
Panellist
GAO, Dingxin, Chief Representative, People's Bank of China Frankfurt
Jochen Metzger, Director, Head of Department Payment Systems, Deutsche Bundesbank
Philipp Sandner, Head Blockchain Center, Frankfurt School of Finance & Management
Moderators:
Prof. Horst Löchel, Co – Chairman Sino-German Center
Prof. Rüdiger von Rosen, Co-Chairman Sino-German Center
Dr. Horst Löchel is Professor of Economics at Frankfurt School of Finance & Management, and MBA Programme Director. He is also a Visiting Professor at the China Europe International Business School (CEIBS) and member of the board of directors at the Shanghai International Banking and Finance Institute (SIBFI). Professor Löchel teaches and researches with a focus on China.
Prof. Dr. von Rosen serves as the President of Frankfurt Society of Trade, Industry and Sciences. In his former career, he worked for Deutsche Bundesbank later for the German Stock Market and as first CEO of Deutsche Börse. He is a honorary professor of Goethe University, honorary consul of Latvia and an international expert in captital markets and corporate governance.
Binqing Wang is a MBA student at Frankfurt School of Finance and Management. Graduated from Shanghai University of International Business and Economics with a bachelor degree in Corporate Finance and Fudan University with a master degree in Economics, he engaged in Sino-German exchange topics for more than 10 years.
China Exposure of Frankfurt School
Institutional and educational development of China
Fintech
China's Banking System
Factors influencing financial reporting quality
American and European Accounting
China's macroeconomic development
China's banking and finance industry
Internationalisation of the Renminbi
Healthcare Systems in Transition in China, Germany and globally
Hospital Reimbursement Systems and Controlling

Quality and Patient Safety Management
Venture capital in China and East Asia
Technical Assistance and Study Tours of Chinese companies in Germany and Europe
Consultancy and training projects in China
Prof. Iwo Amelungen
Prof. of Sinology, J. W. Goethe-University
Prof. Boris Bauke
Professor for SME, TH Aschaffenburg, University of Applied Science
Dr Han Chen
Co-Chief Executive Officer, China Europe International Exchange AG (CEINEX)
Fabienne Frauendorfer
Head of Department International Economy, Economic Council (Wirtschaftsrat der CDU e.V.), Konrad Adenauer Foundation
Andreas Grünewald
Board FIVV AG and CEO of VuV
Patrick Hess
Senior Market Infrastructure Expert, European Central Bank (ECB)
Sonja Müller
China Competence Center, IHK Frankfurt
Andreas Odrian
Director Corporate Banking  Coverage China, Deutsche Bank AG, Shanghai
Christian Oestreich
Head International Relations, Bausparkasse Schwäbisch Hall
Bertram Roth
Director of Overseas Operations & Head of China Marketing, FrankfurtRheinMain GmbH
Jan Sächtig
Advisory Corporate Clients, Commerzbank AG
Hubertus Väth
Managing Director, Frankfurt Main Finance e. V.
"To promote a forward-looking and mutually beneficial
relationship between Germany and China."
Frankfurt School of Finance & Management
Adickesalle 32 – 34, 60322 Frankfurt am Main, Germany